Thank you for signing up!
Click the link below for your free e-Book.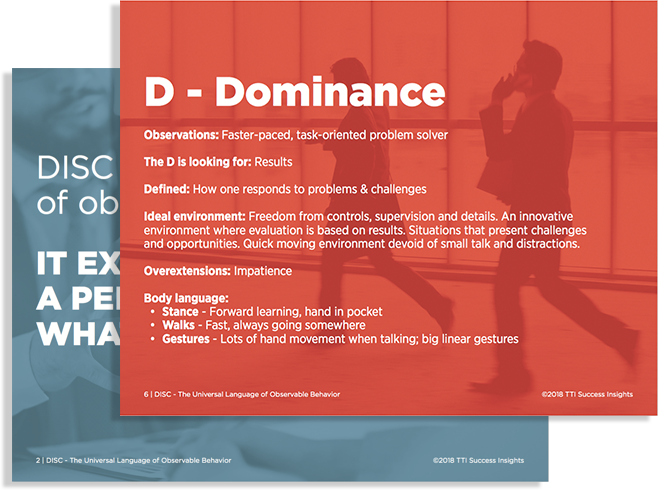 This attractive, colorful DISC desk plate brings the DISC language alive in your office…
Help your team communicate better and build culture with this online assessment of behavioral styles.You may also place your order by calling 1-800-746-1656
or email us info@disc-report.com
Leadership Resources & Consulting has put together a DISC resource that will assist you in facilitating DISC.
This book tells, in a simple story, who you are, so you can believe in yourself.
"The Universal Language DISC" is the most complete reference manual pertaining to the DISC language on the market today!