Emotional Intelligence: Self-Awareness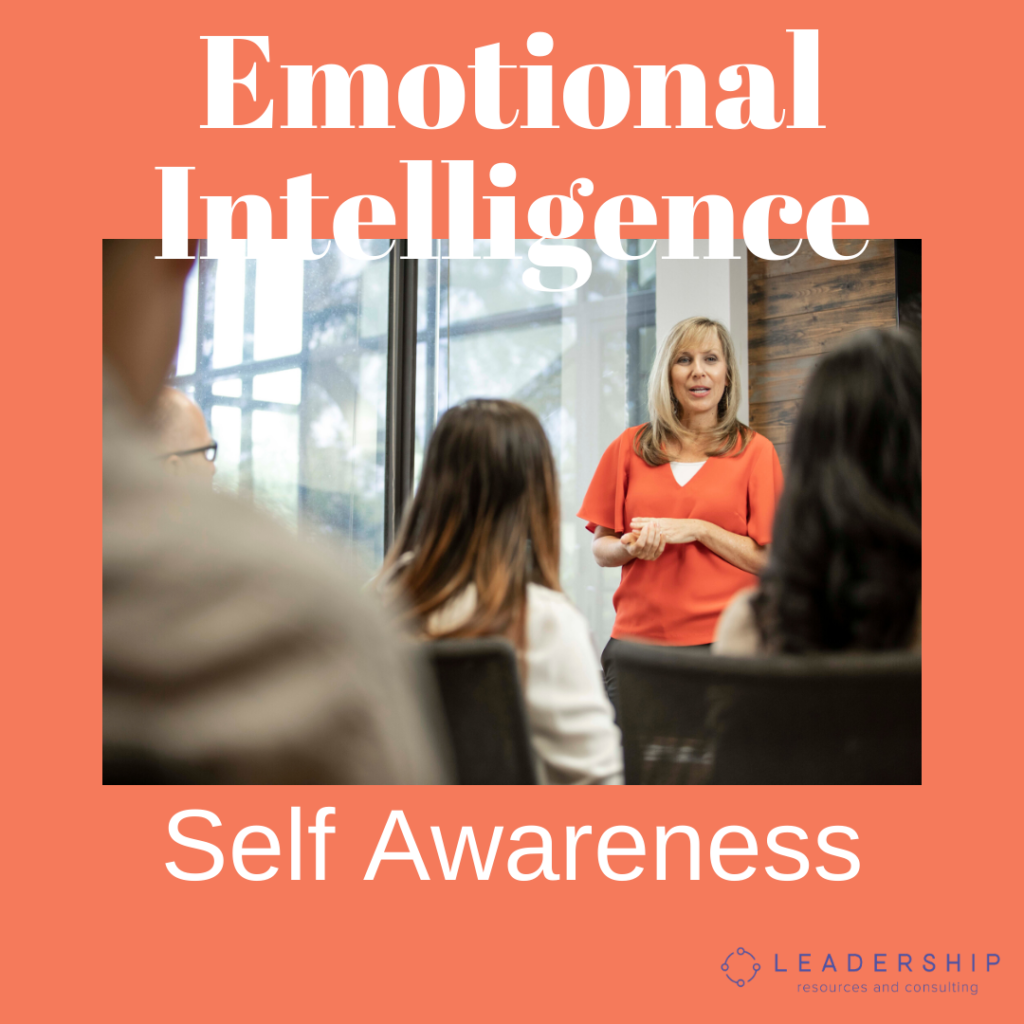 Emotions are powerful! The emotional clarity of the entire world right now is cloudy! We desperately need a forecast that shows hopeful sunshine, but instead we get more clouds! Fear, panic, sadness, and loss are in the news and all around us. Did you know there is power found within a smile. A smile conveys feelings of happiness, hope and positivity to anyone who sees it. We encourage you to try it!
Emotional Self-Awareness is the ability to understand your own emotions and their effects on your performance, your productivity and your ability to collaborate with others. Basically, self-awareness is knowing what you are feeling and why.
Research shows that successful leaders and superior performers have well-developed emotional intelligence skills. This makes it possible for them to work well with a wide variety of people and to respond effectively to the rapidly changing conditions in the business world. In fact, a person's EQ may be a better predictor of success performance than intelligence (IQ).
Simply put, emotional intelligence is not a trend. Major companies have compiled statistical proof that employees with emotional intelligence undoubtedly affect the bottom line. In fact, companies with employees that have high levels of emotional intelligence see major increases in total sales and productivity.
Here are a few tips to help you increase your EQ Self-Awareness:
Identify the emotion you are experiencing, describe it aloud or write it down on paper. Get fluent in the language of emotions. Ask yourself "what am I feeling…and what else?"
Identify what is happening physically (ex. tight muscles, sweaty palms) that can give you a clue about your feelings.
Ask a family member or trusted friend or colleague to describe your strengths and weaknesses. Compare with your own self-assessment.
Name your emotions and observe without trying to fix them. It takes about six seconds for emotion chemicals to be absorbed into the body, so give yourself at least that long.
Pay attention to your behaviors and see if you recognize patterns throughout the day. Write them down.
Write in a journal about your emotional responses to situations that were significant.
Remind yourself, "Emotions are data." Emotions are valuable data that help you see more clearly.