TTI's patented job benchmarking process is a unique and effective solution because it benchmarks a specific job, not the person in the job. With the Key Accountability process, you can "let the job talk" to know exactly what it needs for superior performance through an interactive process and job assessment. When Job Benchmarking is implemented properly, it will have a direct effect on your business' bottom line.
You'll not only attract the best candidates, but you'll save time and money by hiring the right people the first time and reducing the learning curve with new employees who are strategically matched to fit your company.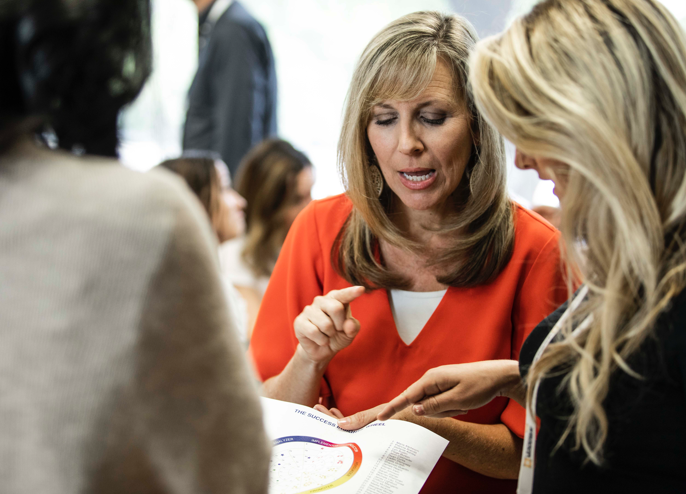 Our certified staff conducts virtual 2-hour team debriefs. We will look briefly at each individual member of the team and then spend the majority of the time discussing how the entire team interacts and communicates. We will help uncover problems and opportunities that are present on the team and dynamics that could be hindering the group from accomplishing goals. Cost of assessments are not included in the debrief cost.
This one hour conference call will help the individual understand their own assessment results whether it be DISC, Driving Forces or EQ.
We not only interpret the results for the individual but was also answer any questions or concerns they may have. Cost of assessment is not included in the debrief cost.
"As a research and extension faculty member, I conduct a number of leadership development workshops. Leadership Resources and Consulting has proven to be timely in responding to my requests for assessments and works closely with me when I have questions about results interpretation or brainstorming ideas for workshop activities."

-PAST PARTICIPANT